Wedding AMP Mobile HTML Template Review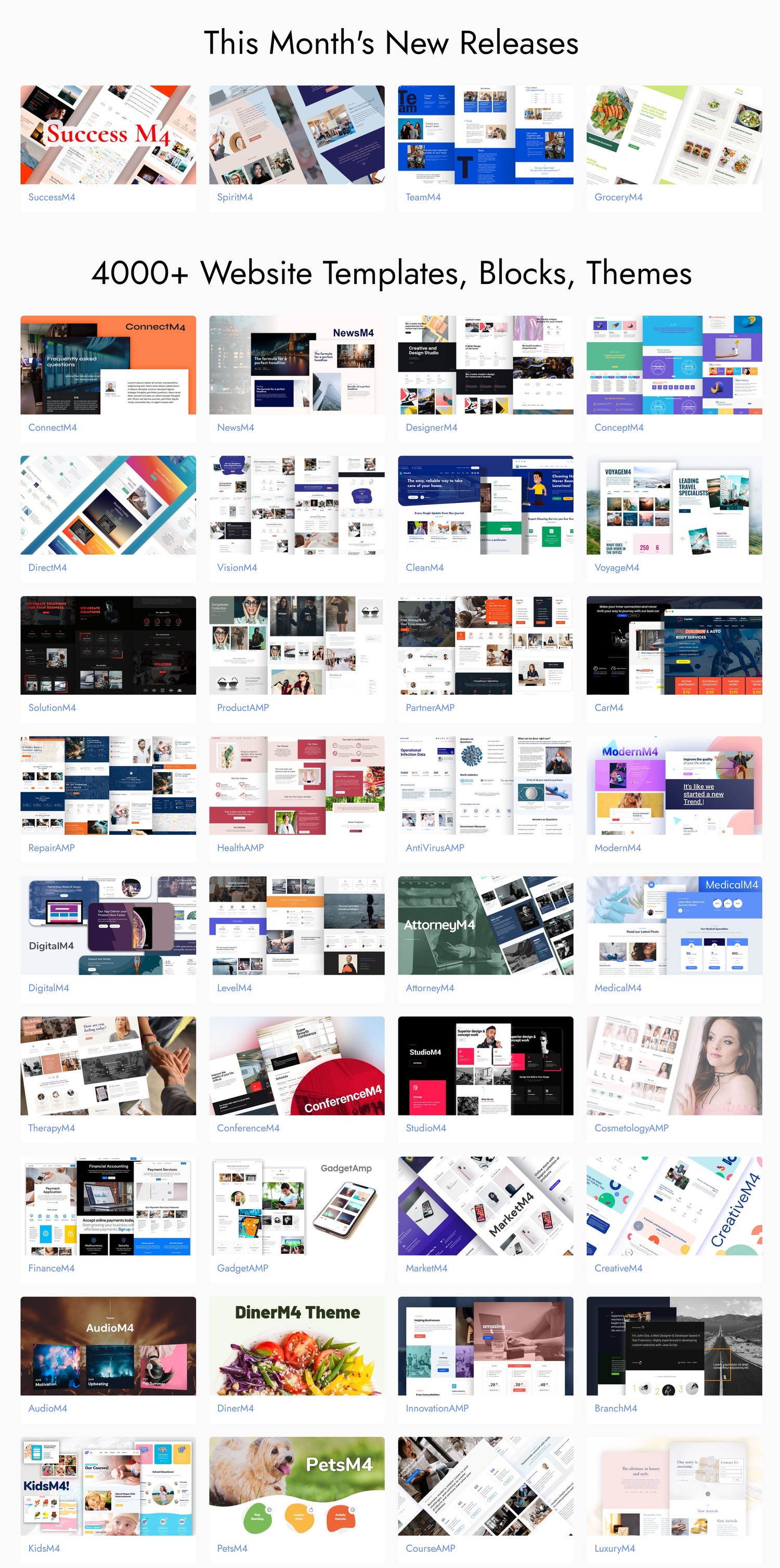 As someone who is not trained in programming and website design, I have often felt overwhelmed when trying to do even the simplest websites for one of my small businesses. Mobirise has been the solution to this problem giving me the latest web design trends with accelerated mobile pages. Mobirise also incorporates Google's mobile-first standards, which has become even more important as now more people use a mobile device to search the web than a traditional computer or laptop. This means that even as someone who isn't very tech literate I can design beautiful web pages for my businesses without having to hire a website designer or having to worry that my website won't translate well to a mobile device.
AMP Website Builder
With Mobirise AMP Website Builder you can use blocks to create a wedding website. Mobirise is simple and elegant; you pick a template that fits your needs. There are AMP themes and templates for almost everything and every kind of business, tailor-made for exactly what you need. Once you pick your Mobile HTML Template you can start adding blocks to your page.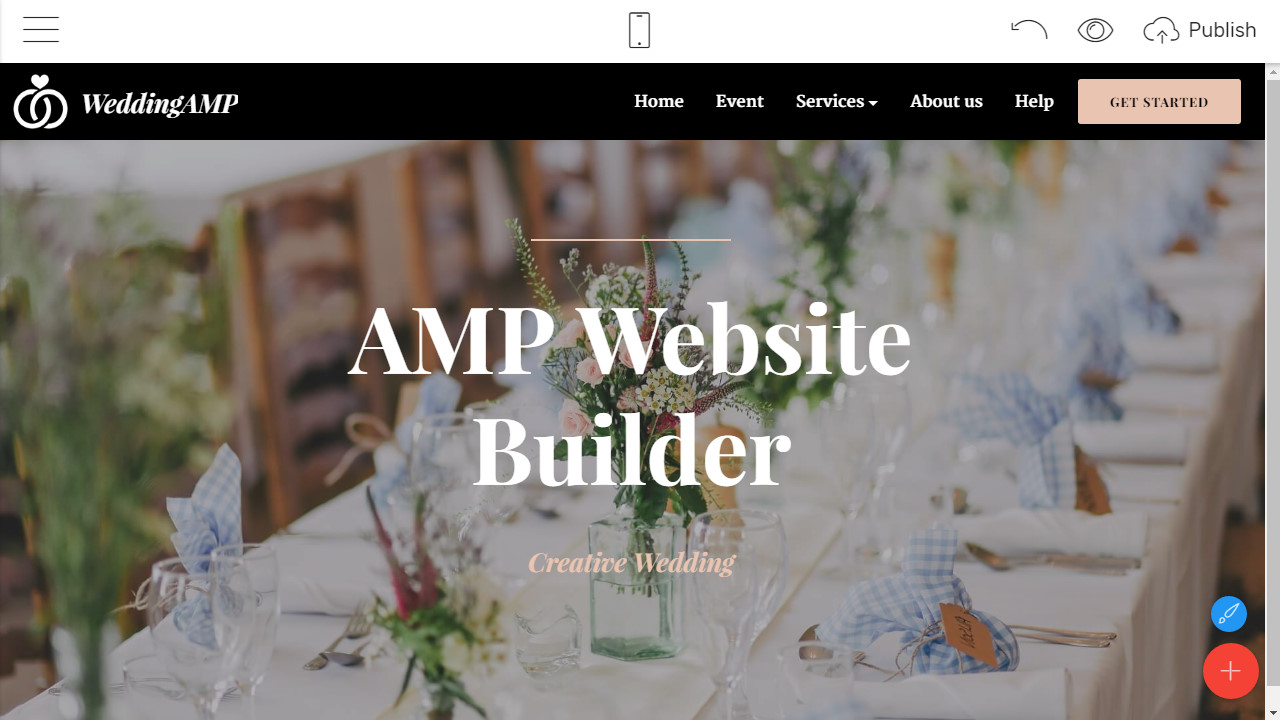 Within each of the blocks, you can also change colors and tweak some of the features to make sure that your page looks how you want it to. There has been considerable thought put into each Mobile HTML Template to ensure that there are blocks for all of the different things you might want to do. This includes blocks to make reservations, sell items, have a shopping cart, payment and just about anything you would need to run a fully functioning business or personal website. There is also a feature that lets you switch to a mobile app viewer so you know exactly what your website will look like on mobile devices, which is key in the modern marketplace.
WeddingAMP Theme
The Wedding Mobile HTML Template is one of the many themes available and is beautiful as well as functional. It works both for couples who are planning their wedding and want to use a website to engage with guests and loved ones as well as for wedding planners providing services to couples looking to tie the knot. The blocks available allow couples to have online RSVP's, link friends and family to local hotels and assist will all the aspects needed to make sure everyone has all of the information they need.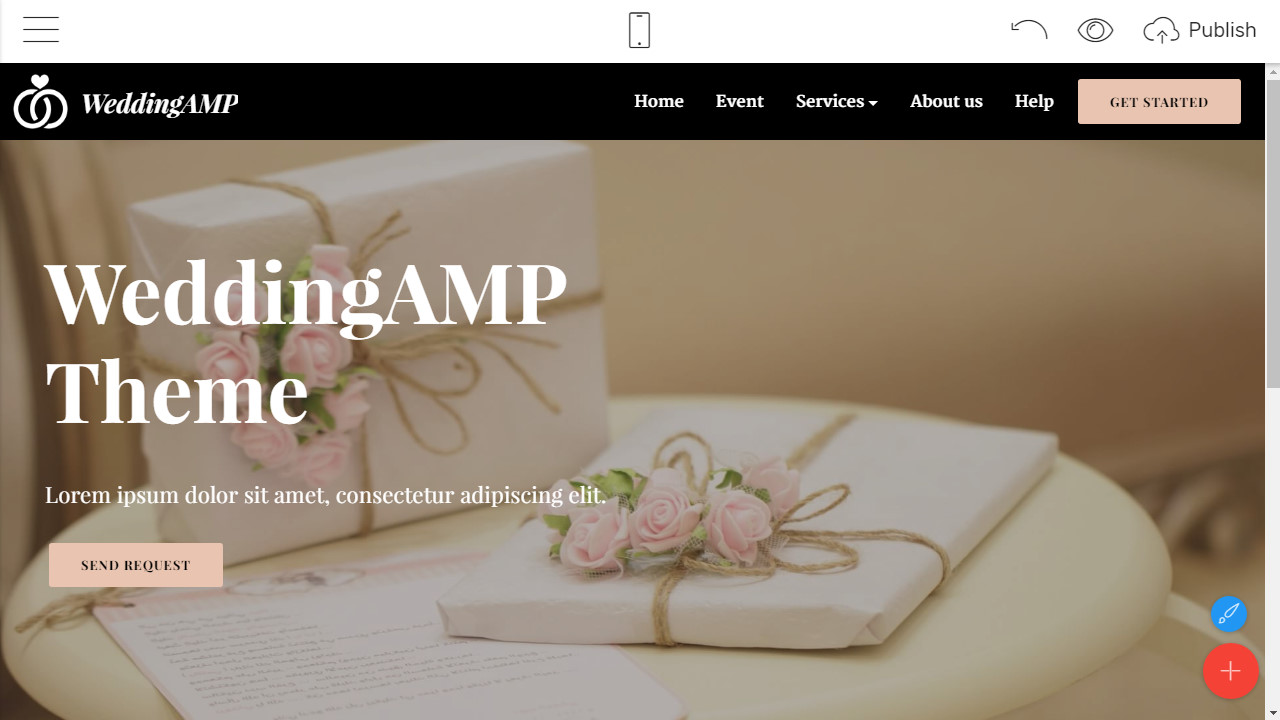 No more having to give directions to every guest to every venue, there are blocs that will allow your guests to easily link to maps that will give them step by step directions to each location. With the customizability of the blocks, pictures and colors couples can make sure their page reflects their personalities, relationship and wedding plans.
Theme Features
Wedding planners will love this template because it allows them to showcase their work and has the ability for clients to book appointments and even choose a wedding package online. This can help convert website visitors into clients. You can even choose blocks that allow you to accept payment online and connect with business partners like caterers, bakeries, florists and photographers.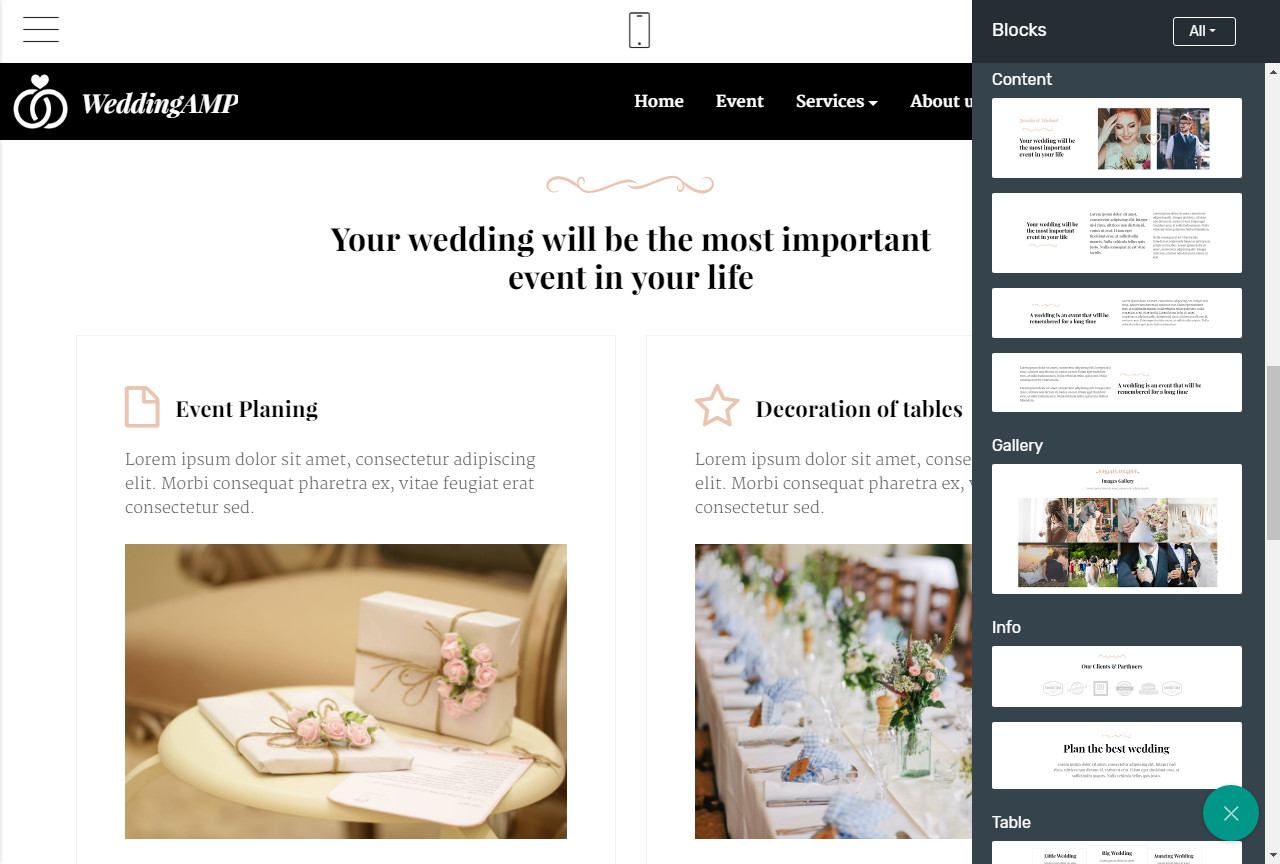 All you have to do is drag the blocks to where you want them on the page, customize and you are ready to go. It really is that simple and you can make changes and update your page easily without having to ever do any coding.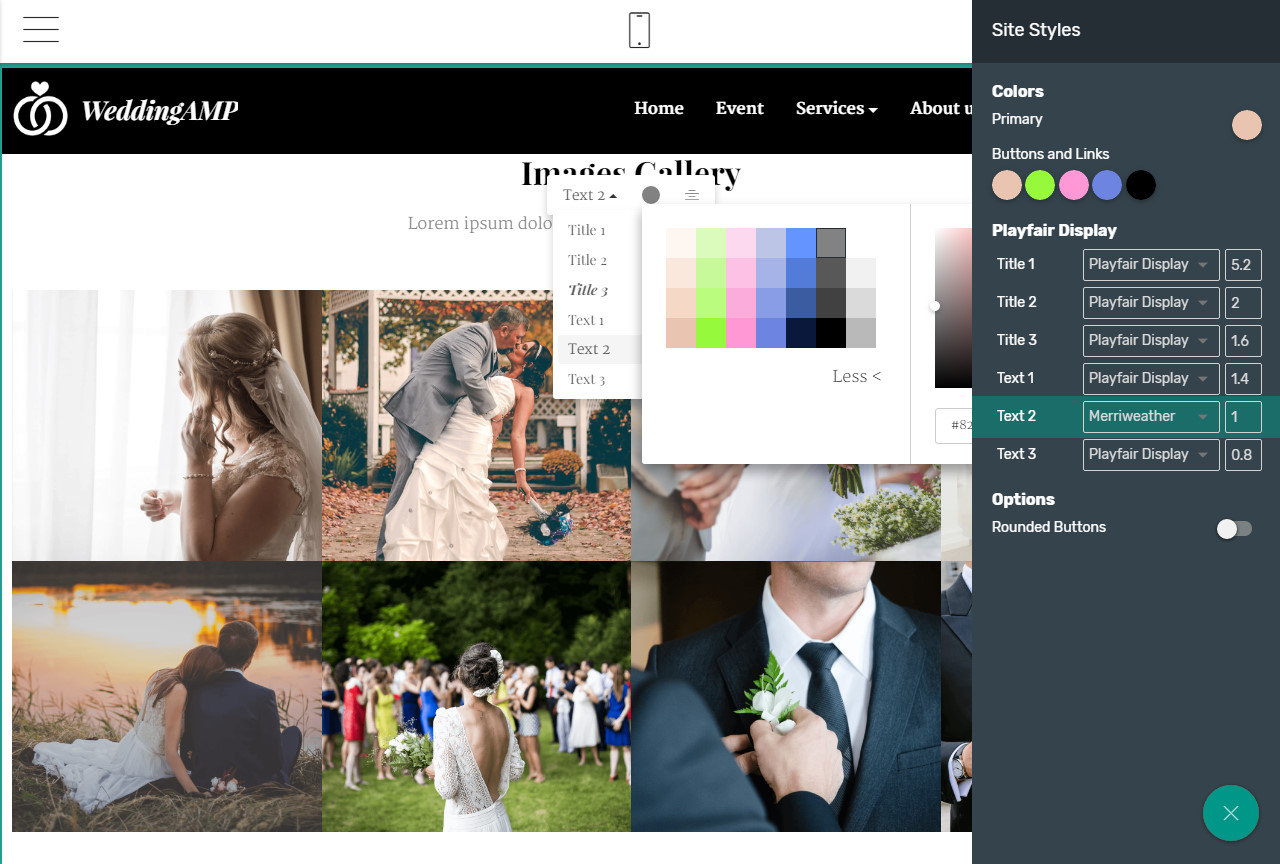 If you want to have a one day sale on your website, that is easy to do and takes only a few minutes to set up, which would be almost impossible if you were having to contract a programmer.
Advantages
The advantages for using a MobiriseAMP template is that you can easily, quickly and cost-effectively design and launch a beautiful and compelling webpage in just a few hours. Even better is knowing that your page will meet all of Google's mobile-first standards making it more likely that your page will show up in search results.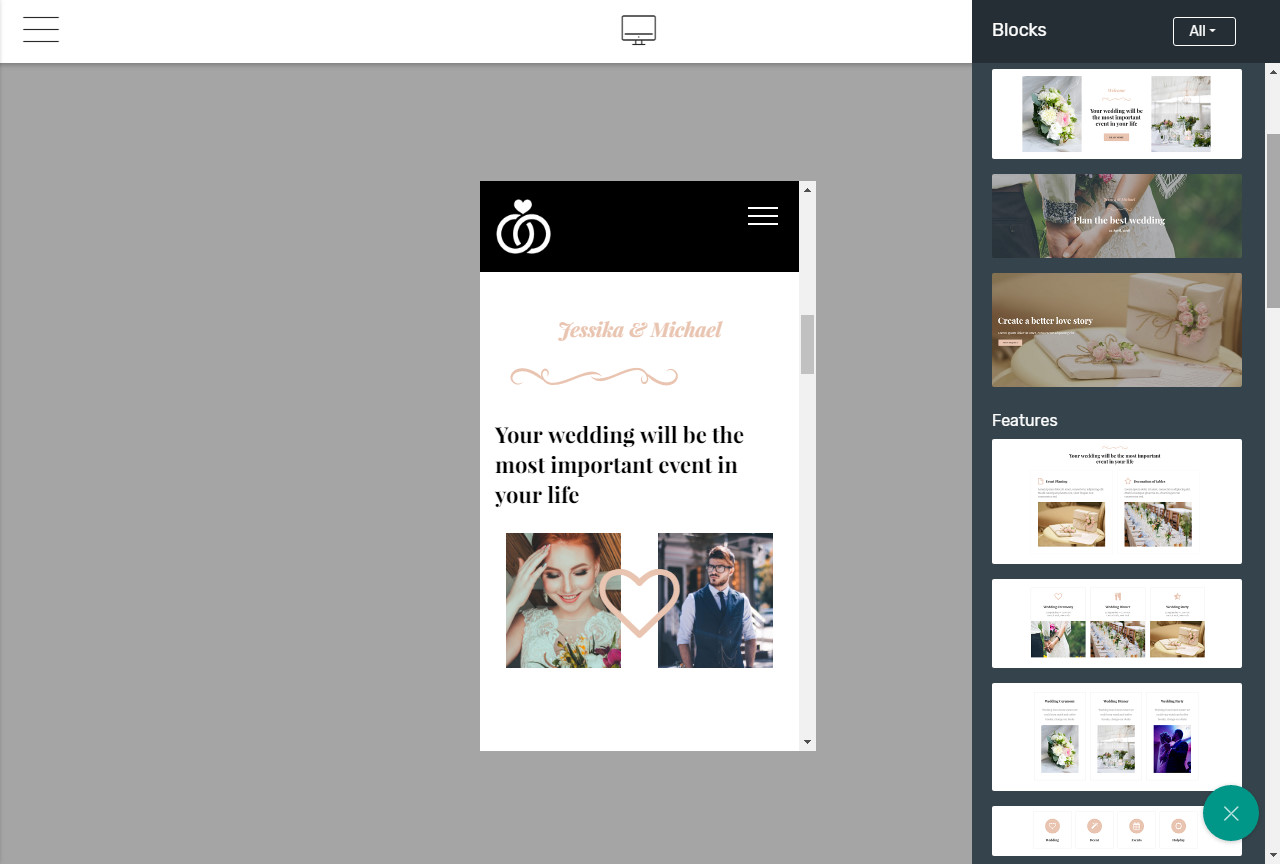 You will have complete control over your webpage so you know that you won't have to count on or wait for a programmer to make changes or updates. With the WeddingAMP Mobile HTML Template, you will be able to easily ensure you have the perfect page for your own wedding or for your wedding business. Because of the ability to customize this Mobile HTML Template even if thousands of weddings and wedding businesses use this template, each webpage will look different and unique.
Conclusion
I find using Mobrise to be a game changer for people who are better at building small businesses than building websites. Mobrise and the MobriseAMP AMP templates and components mean that I can do this myself and still spend more time on building my business than on building my website. Having everything on your landing page keeps your page clean and simple and perfect for use on mobile devices.
Overall I see this as a real way to designing and managing your webpage easy for regular people who have running a business as their primary goal but need a great webpage to function in today's mobile marketplace.