Bootstrap Portfolio Theme Review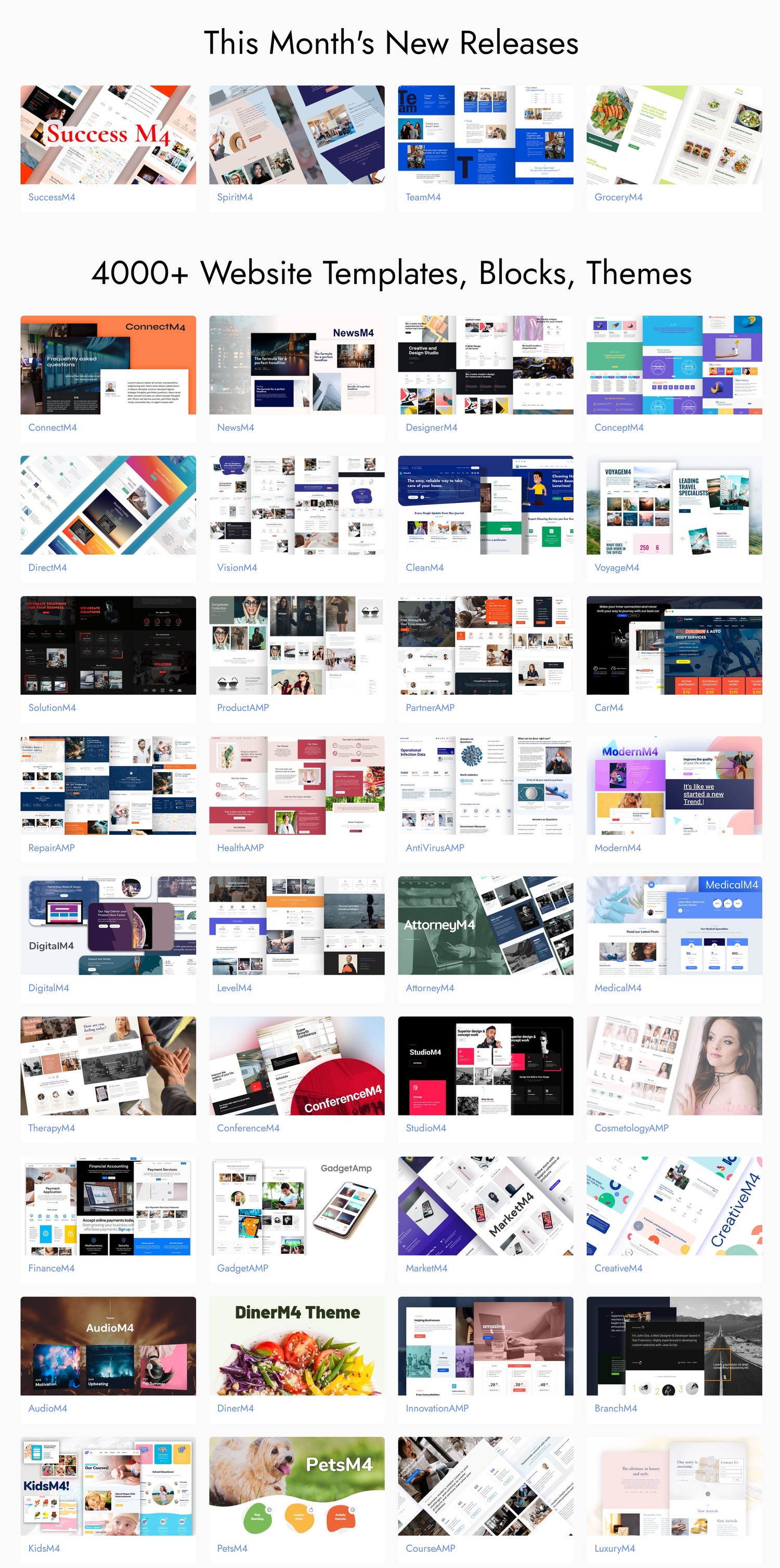 Being able to design a good and responsive website is key to the success of any web developer out there. This is even more so because it is simply a requirement for any business to grow in the 21st century. Regardless of the type and size of your business, you simply need a functional website, in order for you to display your products and services for the world to see. Web development has seen a lot of growth and substantial innovations over the past few years. These trends have simply made things a lot easier for users and developers out there. With web development trends such as the use of Artificial Intelligence or simply AI to develop apps and websites.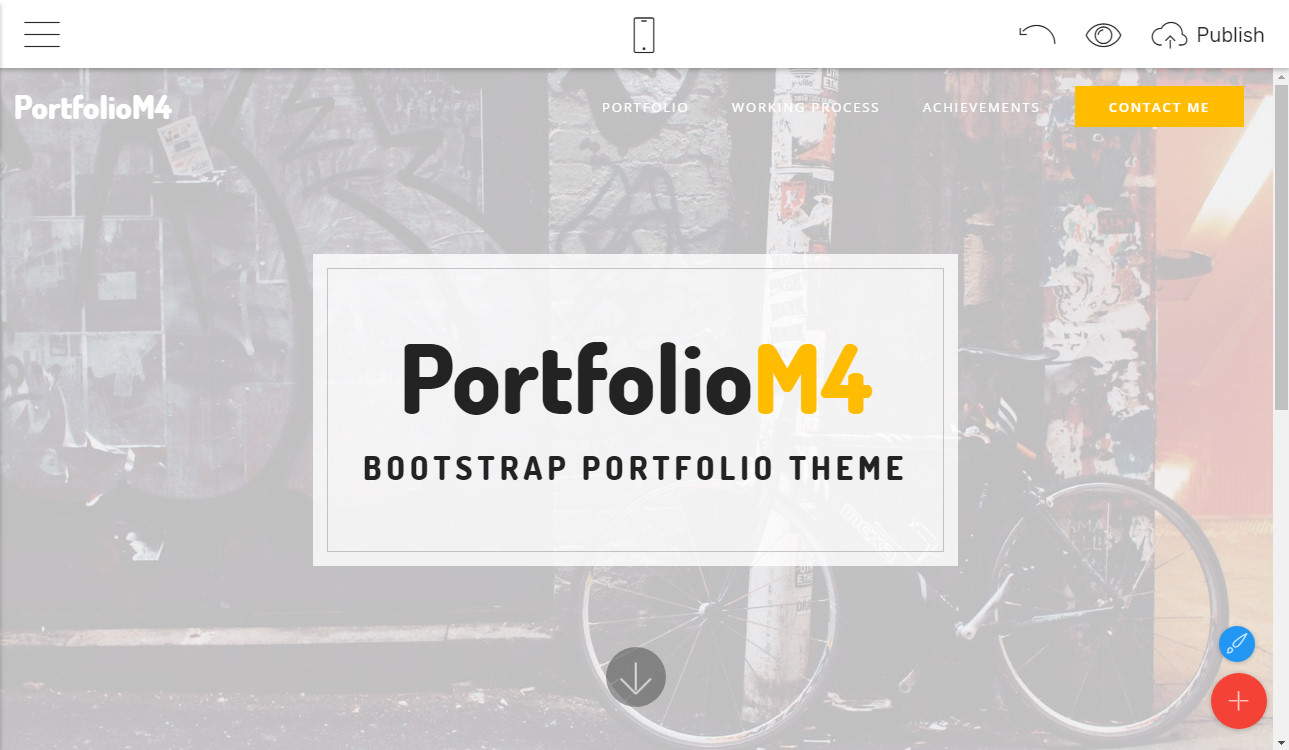 Web development Technologies such as JavaScript has also seen some tremendous evolution. Other trends in web application development includes the integration of virtual reality, Internet of Things and augmented reality in web application development. When it comes to web application development, being able to use the right bootstrap theme for your website is important. This is even more so because it affects the experience of your users. The portfolioM4 bootstrap theme comes in handy as an effective, efficient and elegant bootstrap portfolio theme for websites.
Theme based on Bootstrap 4
The PortfolioM4 portfolio theme is built on the Bootstrap 4 technology, which is ideal for any web development framework. This bootstrap site theme is simply robust as Bootstrap 4 is a widely used and supported framework with CSS, JavaScript and HTML integration. This implies that you can build amazing responsive websites, which are supported across multiple platforms.
How does it work?
Building a website could not be any easier, as the PortfolioM4 website theme is very easy to use. You can simply have a functional website up and running in few minutes. This is because all you need to do is drag and drop website blocks on the page. After adding the available website blocks, all you need to do is adjust the clock parameters, by clicking on the "Gear" button.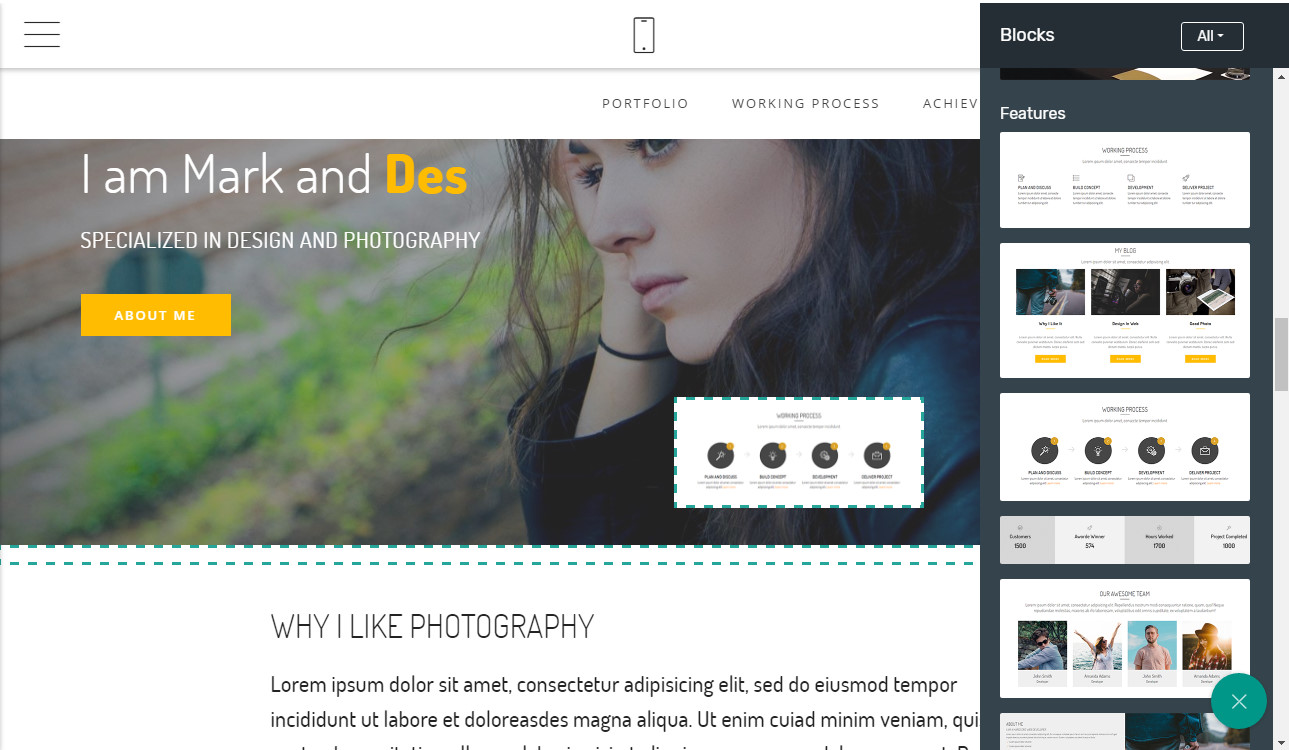 Availability of awesome Website Blocks
Most web developers find it challenging to come up with the right website blocks during the design process. Using the PortfolioM4 free bootstrap template, there are amazing website blocks, which are simply available on the interface for anyone to use. These website blocks have been carefully designed by experts to give the best user experience.
Some Trendy Features
Some of the trendy features you can find in the PortfolioM4 website bootstrap portfolio theme includes things such as a user-friendly layout, which is centered. The availability of well-designed headers. The customizable website blocks makes everything easy for developers to have their websites up and running within the shortest possible time.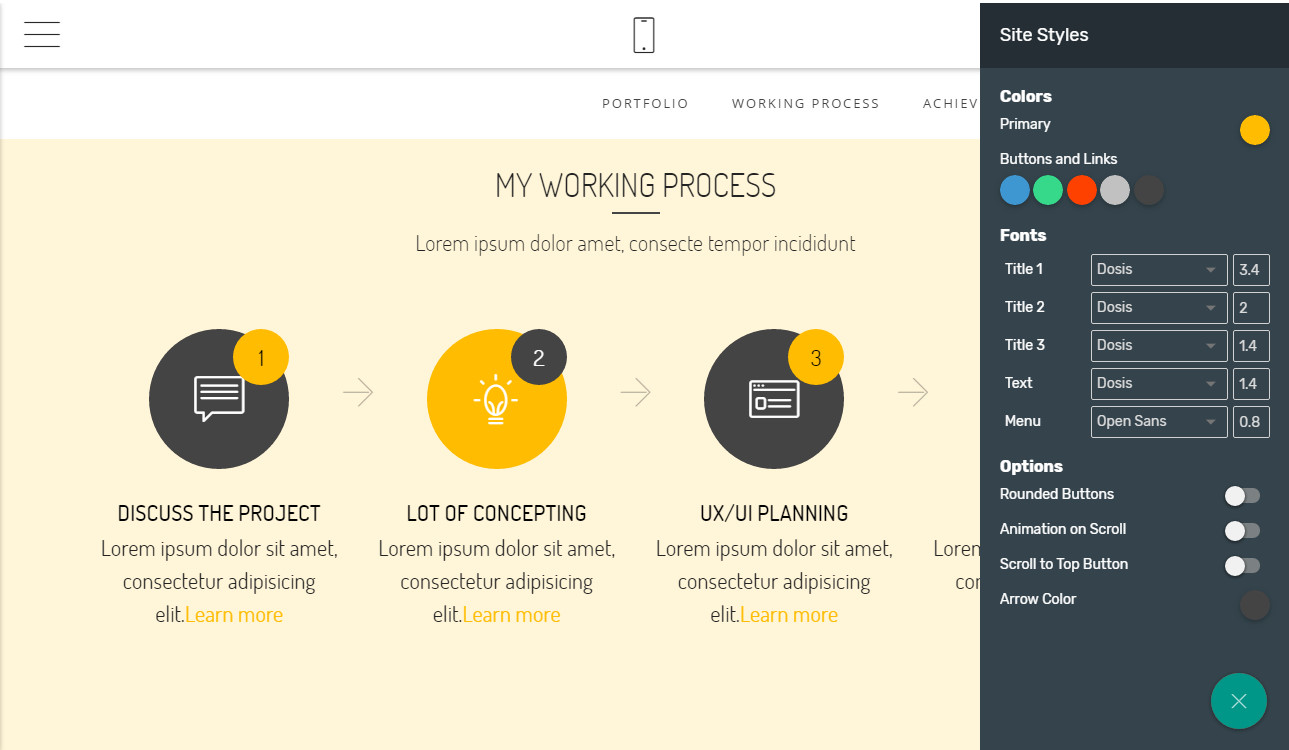 Mobile-friendly Design
Because the PortfolioM4 is based on Bootstrap 4, it has a full support for the development of responsive websites, which are mobile-friendly. Having a responsive website is one thing, and developing a responsive website that is mobile-friendly is another. PortfolioM4 free bootstrap template gives you the support to create such designs.
Why use the PortfolioM4 template?
Using the PortfolioM4 website theme is guaranteed to save you a lot of time and money spent on website development. As mentioned earlier, this gives the support for a complete mobile-friendly design, which is amazing. You do not have to spend an awful amount of money on website design. Navigation is a lot easier when you build your website with the PortfolioM4 bootstrap portfolio theme.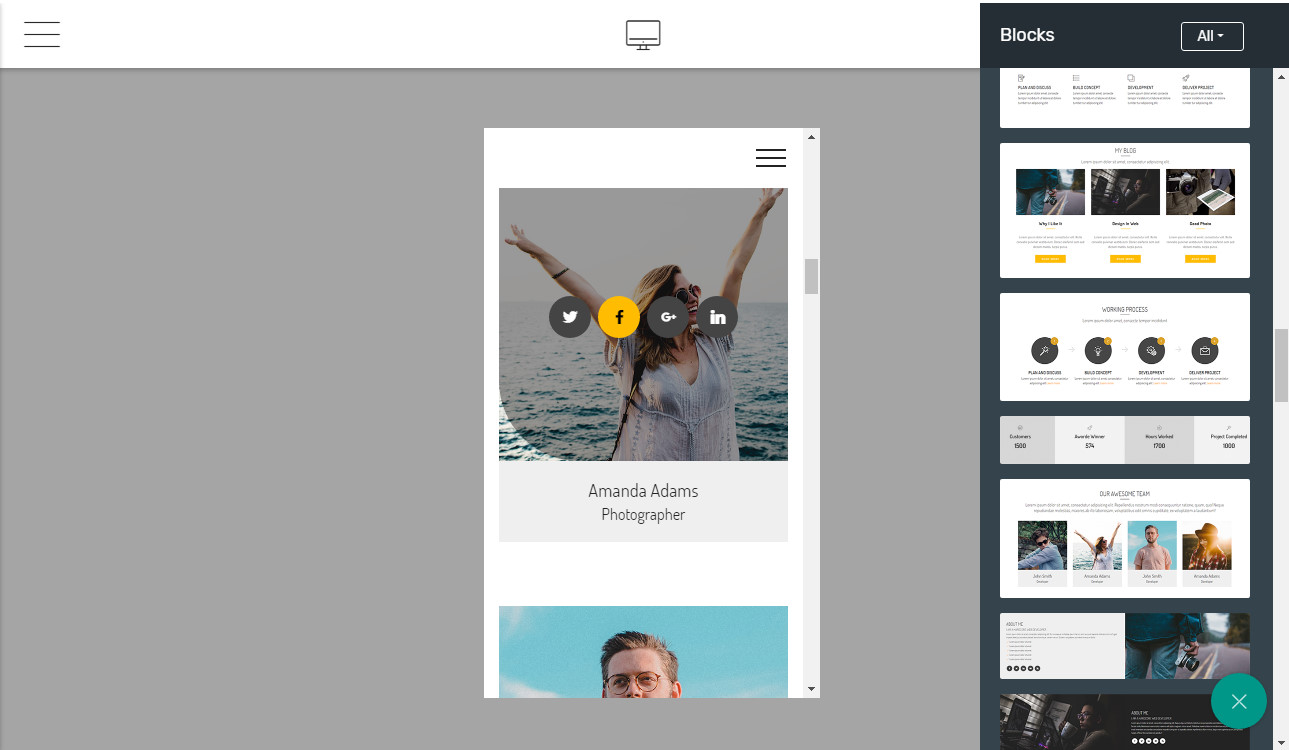 Conclusion
Being able to work with a customizable website bootstrap theme is amazing. This simply means you have the power to create fascinating websites within the shortest possible time. The PortfolioM4 website theme can be used by anyone with a basic understanding of how to use a computers. If you are looking for the right theme for creating multipurpose websites, then the PortfolioM4 bootstrap portfolio theme is ideal for you.