Best HTML Code Editor For Advanced Website Building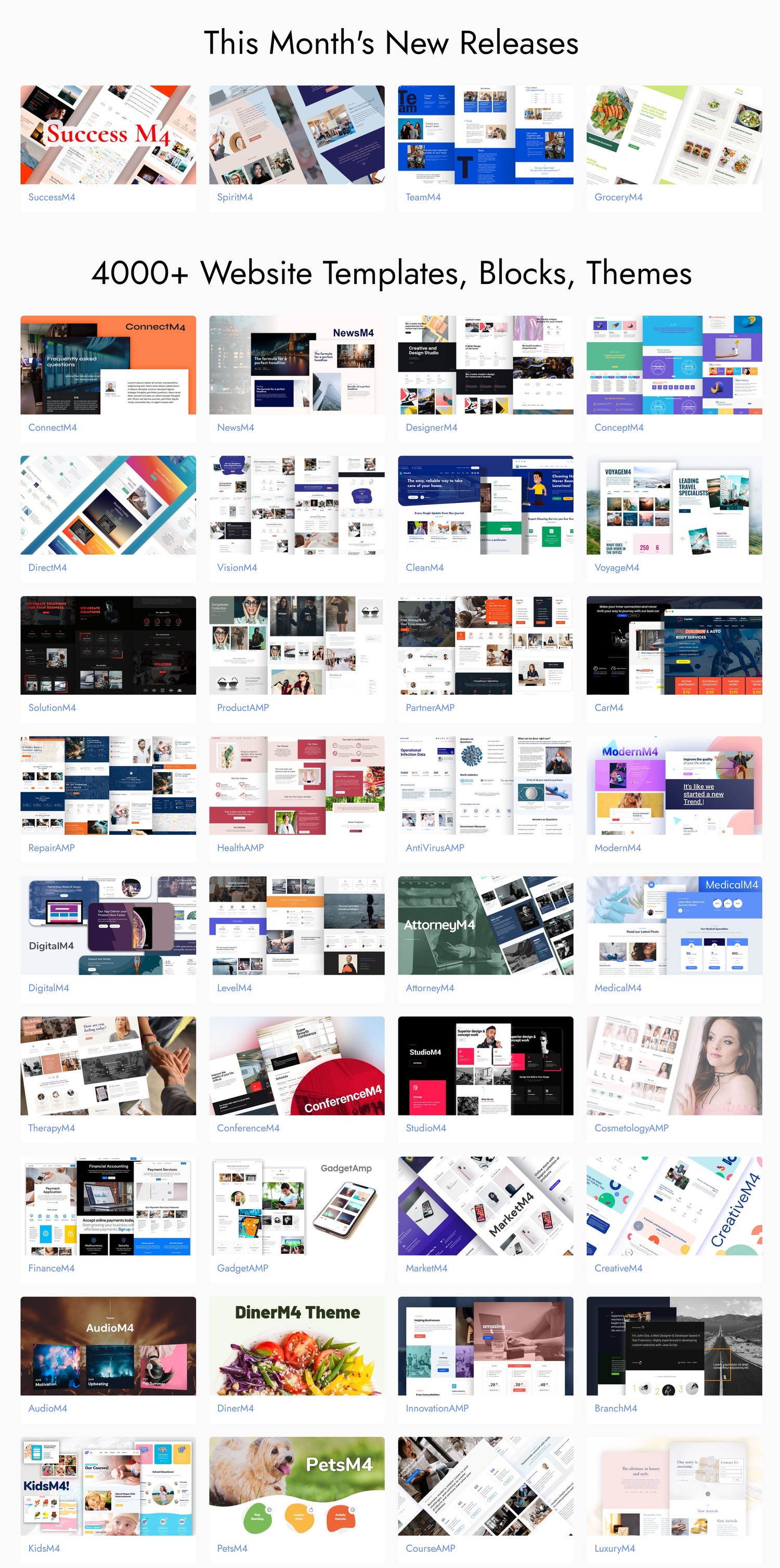 The conventional methods of website formulation have transformed massively. The picture was not pretty ten years ago, as compared to what it is now. Earlier, business owners had to shell out a lot of money to hire a website developer. However, the ordeals did not cease here. Post hiring, a briefing was conducted so that the expectations of the client align with that of the developer. However, once the website was rolled out, enterprise owners often discovered flaws or irregularities, and the ideal website appearance and features got lost in translation.
Website Builders vs. Coding
In contrast to what was ten years ago, simpler times have dawned upon us as business owners can conveniently utilize a website builder today. But the ultimate question remains, are website builders more effective than self-coded websites?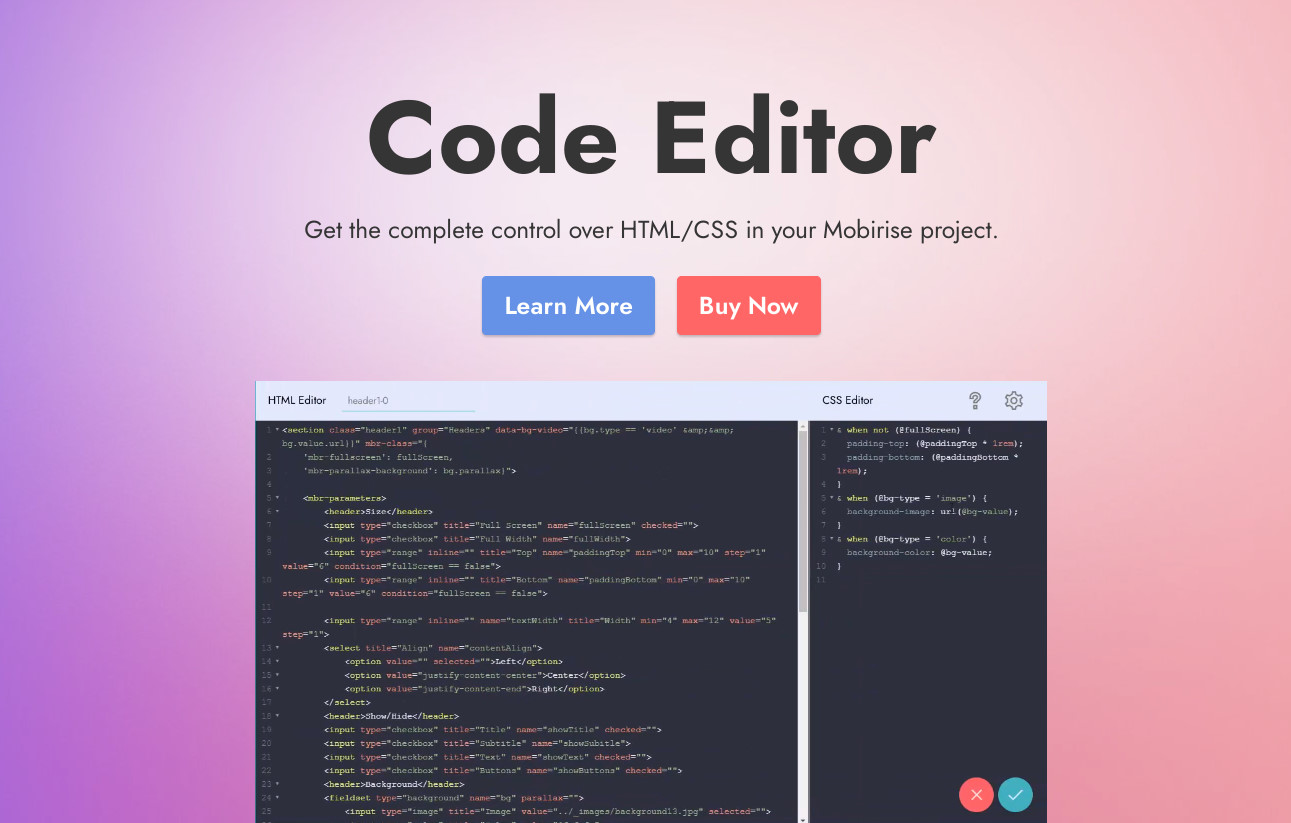 For individuals who have never heard of HTML or what its interface looks like, coding an entire website is an impossible feat. You might know your requirements, but translating them into code and awaiting results are time-consuming and redundant for a business owner who already has other aspects to focus on. It is where such tools like website builder software come into play. Not only are they free, but they also offer individuals a respite from heavy coding. An entrepreneur will not have to be dependent on a third-party contractual website developer for the fate of how his digital platform will turn out. You can smoothly run the show yourself with a comprehensive website builder.
What is Mobirise?
For every person who hails from a non-tech background or is wary of the peculiarities of the web, Mobirise is a free offline application that will assist you with creating landing pages, websites, and resumes. The platform is also suitable for professional coders who require a prototype for basing trivial customer projects. Mobirise entails over 3500 interactive templates and attractive website blocks and themes. The platform is appropriate for business owners who want to establish a digital presence at affordable prices. Customers should use Mobirise if they want to avail of the following benefits:
Distinctive themes and minimalistic templates
Accessible interface
Website templates entail mobile-friendliness
Commercial and non-profit organizations can get a functional website for free
Out of the box techniques and website strategies
Customers can tweak the designs according to their requirements through the Parameters Panel. At the same time, the mobile view lets users preview websites in an FTP or Mobirise domain.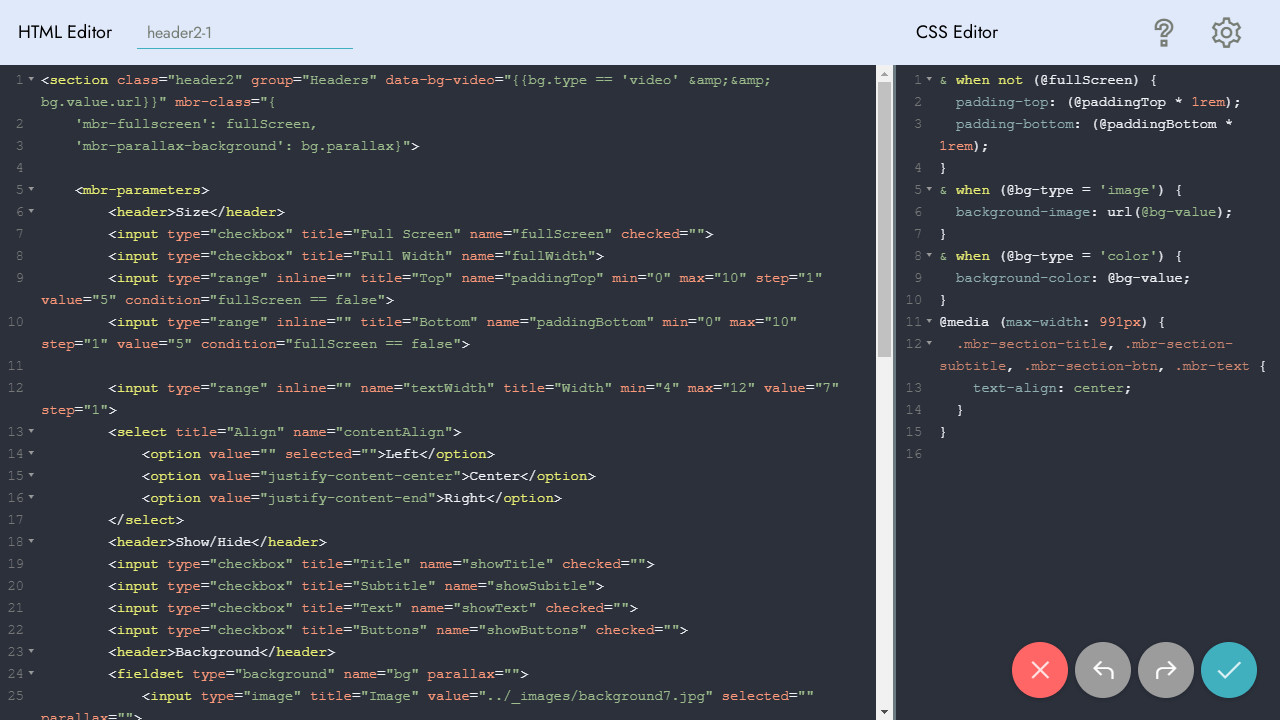 The Best HTML Code Editor
An HTML code editor extension on Mobirise enables users to edit the code at its fundamental stage. Individuals can command complete control over the HTML/CSS aspect and tweak their website according to their requirements. However, to access code editor, individuals will have to install the all-in-one Mobirise kit to activate the code editing features.
The all-in-one button will be available to the users whose subscription is valid. Post clicking the option and installation; you can customize your HTML block or access the global style editor.
What can you use it for?
You can use the code editing feature for numerous reasons, including:
With Mobirise's custom HTML block feature, individuals can add a page to the code or tweak the setting according to their requirements.
Once users have availed of the code editing feature, they can access global themes and templates. You can find a style changer in the HTML code editor to change the designs accordingly.
Available in site settings alongside the HTML code editor, this feature will allow individuals to add code excerpts to every page on their website.
You can also change your code with the edit code button once you open the tools panel in the setting section.
Moreover, individuals can also experience premium benefits as there will not be any Mobirise mentions with the code editor extension.
How to use it?
The HTML code editor can be installed using the all-in-one Mobirise kit.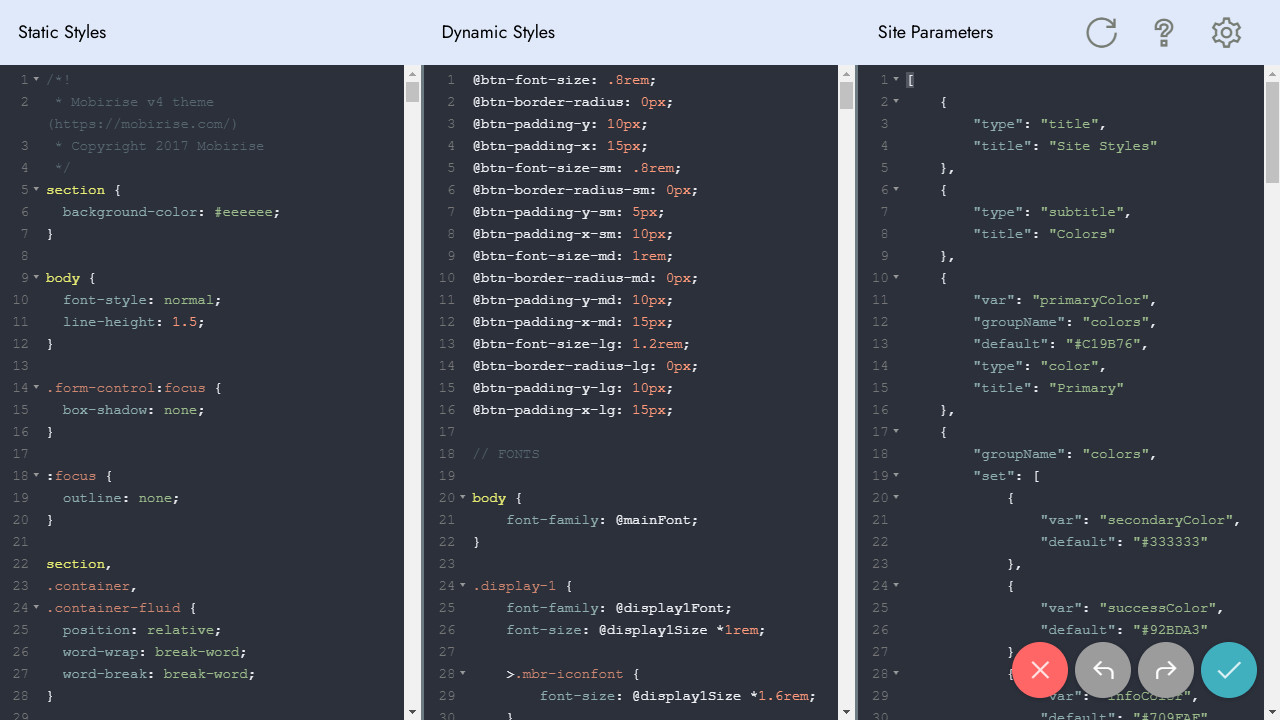 You can activate the program in the extensions list available in the application. Further, individuals need to scroll down the extensions list to click on the add button present in the drop-down menu section. Once selected, you will be able to access the HTML code editor features if your subscription is valid. For individuals who want the Mobirise mention removed instantly, you can go to the account tab to access settings. Once you spot the code editor section, you can select the removal option that will be apparent in the settings list.
Users must further note that you cannot edit the Mobirise HTML block entirely. The plug-in features are offered by the platform that does not allow free editing of the code. Moreover, the site has enabled specific filters for custom scripts to avoid issues. However, it will work just fine once you publish the website onto the company's server.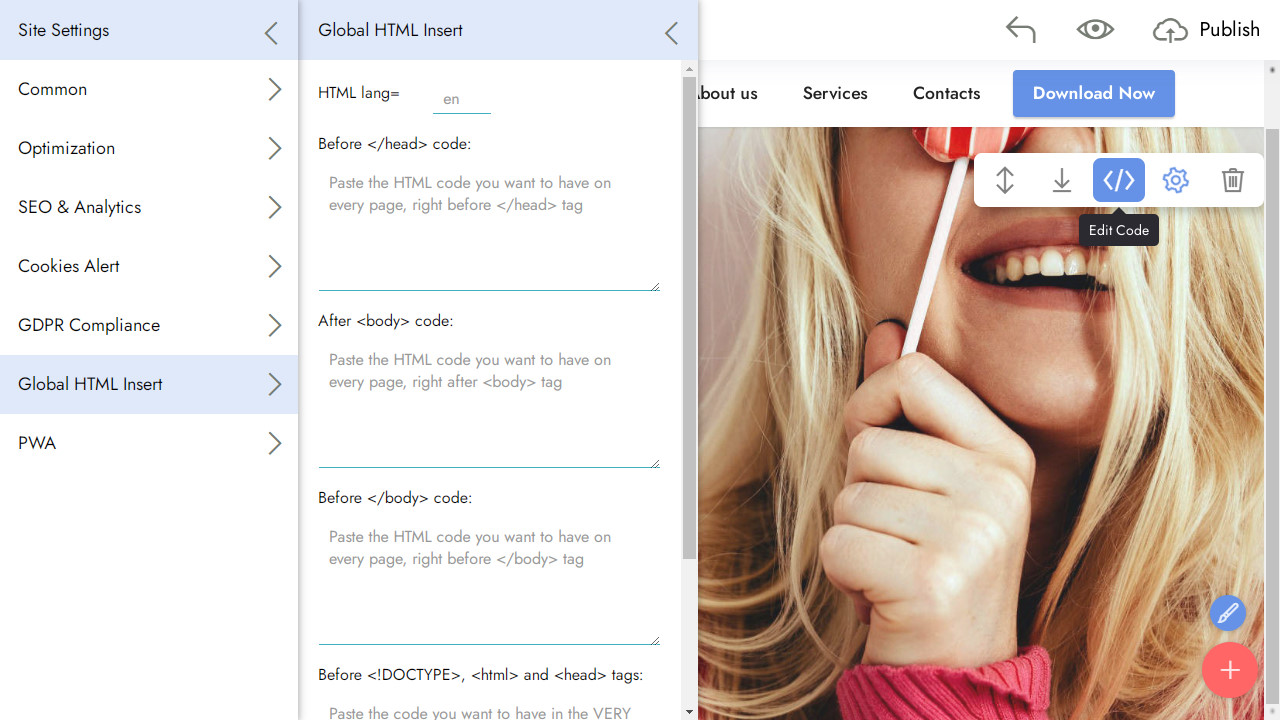 Advantages of the HTML code editor
You can gain access to premium benefits once you have subscribed to the best HTML code editor extension of Mobirise. As explained above, you will have the option to get rid of the company's mark from your website. It will further emanate a more profound appearance to your website. In addition to this, you can formulate a unique and distinctive website compared to your competitors. The platform keeps convenience at your behest and provides the most comprehensive website building options for novel business owners.
From boosting your ranking among search results to attractive website blocks, the platform provides a large selection of themes that can spoil you in your seat.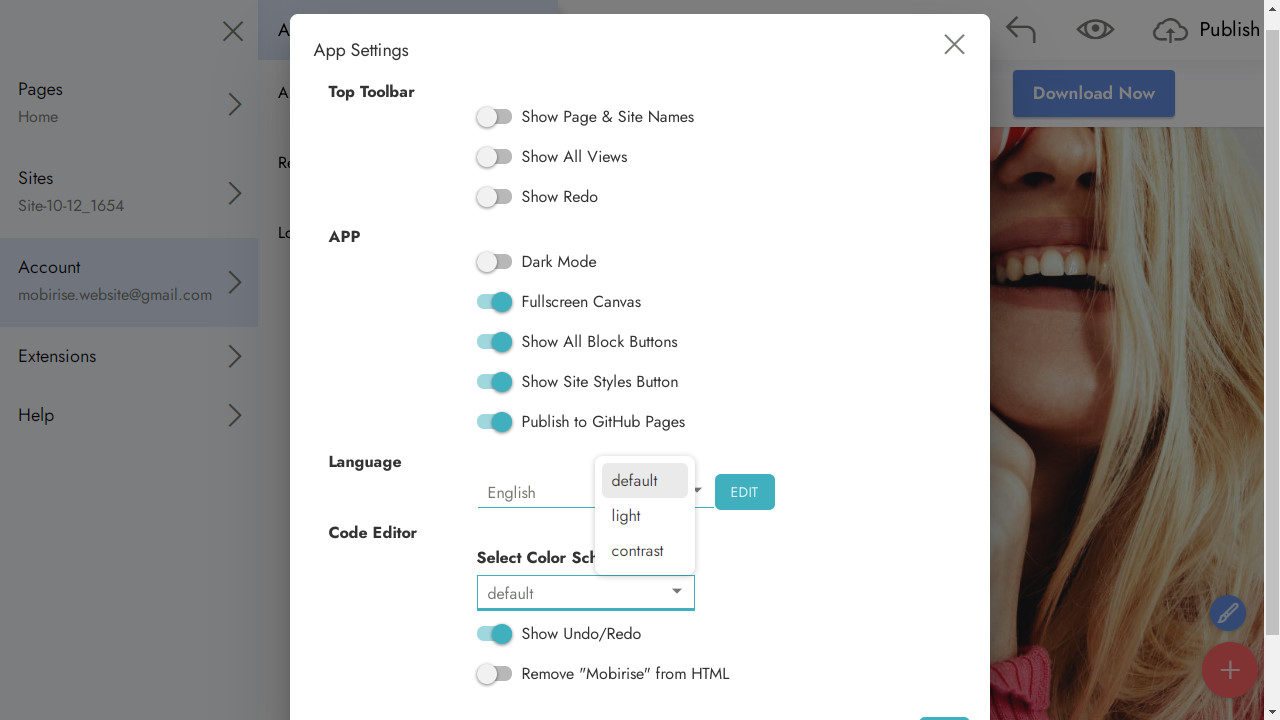 Conclusion
Customers can use image/video sliders and add paid items to their PayPal cart conveniently with Mobirise. The platform is a haven for all the end-users out there who are wary of coding their website. With distinctive features and attractive offers, Mobirise entails the power of taking your business to newer and fuller heights. You can also acquire your custom domain easily with the website's expedient options. Their latest technology and interactive features are more suitable. The platform offers functionality to individuals who do not understand the intricacies of the tech world.