Professional website builder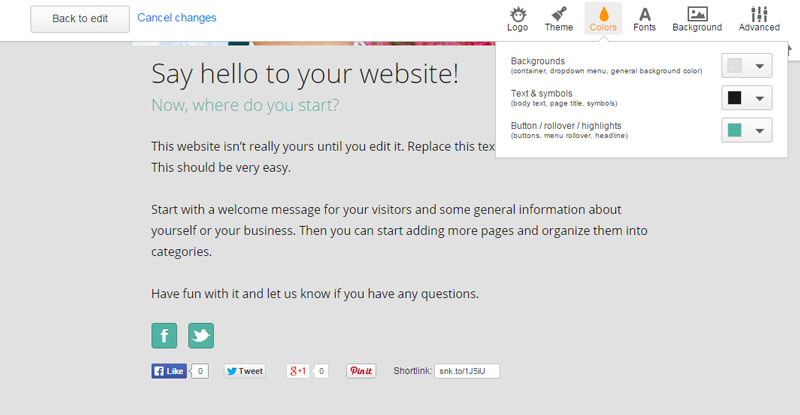 The saying that "the world is a mobile market" holds true for virtually every aspect of life, with companies, craftsmen, and professionals in general moving from offline communications and business to harness the potential of an online world. Most professionals and companies would agree that there is need for a website. In the past this did not come without a cost, as a website designer can charge up to a couple thousand of dollars.
Mobile devices have come to stay because of their ease of carriage, and are especially popular amongst professionals. Hence, focus is shifting from just websites to mobile device–optimized websites. Several tools have been developed to reduce and in some cases eliminate the cost building a website while considering mobile devices. One of such tools is "SnackWebsites Website Builder".
Overview
SnackWebsites Website Builder is a free website builder tool. The major highlight is the ease of building a mobile-friendly website. It is also ads-free. This builder is optimised for building personal and professional portfolios that cuts across a variety of fields – different categories, backgrounds, and themes to choose from.
Main Features
The main features of this free website builder includes:
It is free
There are no ads
Wide variety of free domain options
Premium features that come by upgrading
You can create unlimited number of websites
It is mobile friendly
You can edit and modify web pages even after publishing
Ease of Use
This online website builder has an intuitive interface, supports several media content, is easy to use and is suitable for both novice and advance users.
Mobile Friendliness
SnackWebsites website builder is optimized for mobile viewing and mobile devices. Hence, it is very mobile friendly. Their websites are responsive.
Search Engine Optimization
SEO is a combination of proper design and engaging/useful content. SnackWebsites got you covered on the aspect of design, as there are several features to choose from. However, you are left with the burden of creating top-notch content. So yes, they are search engine optimized.
Pricing
SnackWebsites best website builder software offers four plans and options, with varying degree of features. These plans are – free, PRO, VIP, and Business.
Free – allows you to build a free, one-domain website that has a watermark footer of SnackWebsites. There is a restriction of 10,000 views per day and advanced customization is disabled.
PRO: $8/month. This plan allow users premium access to Snack Websites, 25,000 views per day, advanced customization, unlimited domain, and no watermark.
VIP: VIP plan enjoys all the benefits of the PRO plan and an additional access to all SnackTools apps. It costs $16/month.
Business: $30/Month. Business plan has an added advantage of 50,000 views per day.
NB: They also operate a point system where you can purchase certain premium features using points. The price is $59/50 points.
Conclusion
In general, SnackWebsites professional website builder offers an amazing free tool that lets you build awesome, mobile-friendly websites. Although, the free plan has limited features, you can always upgrade to a premium account. Nonetheless, you can still do wonders with the free option.
Copyright © 1998-2021
Apycom
(menus)